Here is why you could consider making Shopify, your online Shop Builder. Shopify is a SaaS, a Software as a Service tool. This means you don't own it, but you pay a monthly fee and have all the features you need for your online store.
You don't have to stress over the hosting as Shopify is completely cloud-based and hosted, you simply need an internet connection to access and maintain your business. They have a price range that you can chose from and there's also a 14 days trial.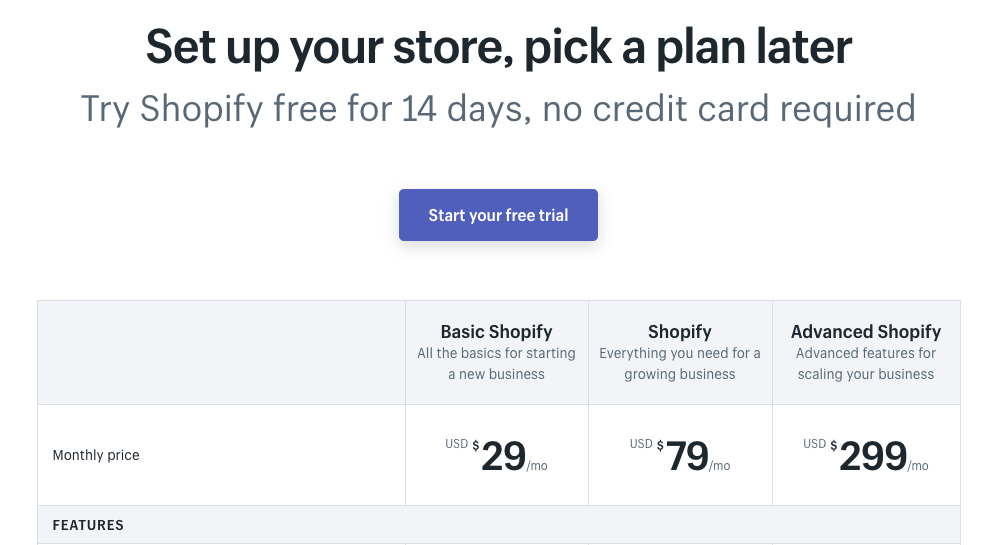 Shopify provides you with a wide range of templates that can be customized to meet individual users' branding requirements.
Did you know that you can have themes customized to fit your personal branding? You just need a great development team to make your store awesome.
The popular way of making money with Shopify is through drop shipping while the other way is through stock inventory.
Shopify can handle large inventory easily,
integrates with social media for added sales channels,
Shopify's POS lets you sell online and in person,
it is great if you don't want something too tech-y,
it is fantastic for improving your SEO,
Shopify takes charge of updates and security fixes,
blogging it's a feature on Shopify too
Shopify's primary objective is the user experience, which is the reason it will in general be the top pick. It is helpful to be able to start without previous training or lots of expertise.
So, have you decided to give Shopify a try? At CodingHeads we have 3 Shopify experts ready to step in and make it custom.