"Use the software that powers over 34.5% of the web." – as they say. This must mean something, right? Source: wordpress.org
WordPress is an online, open source website creation tool written in PHP and also an excellent website platform for a variety of websites. Therefore you can build a website on a cheap theme or hire a team to design and build a custom website according to your needs just as most of our customers did. Check them out!
While WordPress started as a blogging tool, it has evolved throughout the years into a powerful website builder and a robust content management system (CMS).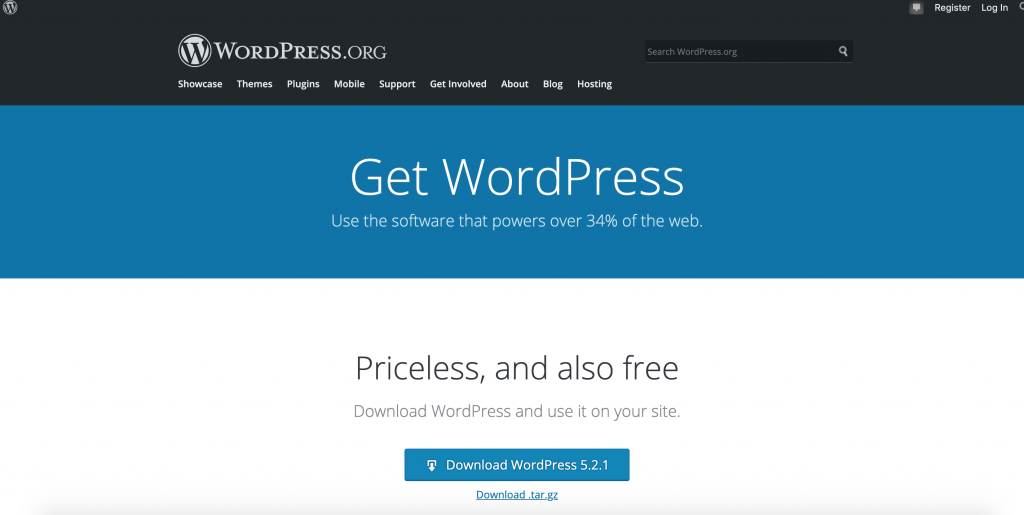 Do you want to make a quick check of the main pros? Let's do it!
WordPress is FREE. This implies you are free to download, install, use and modify it to match your needs. People can use it to create any kind of websites.
It is super easy to customize with Themes and Plugins. There are thousands of free website templates (themes) that you can look over. And if they don't mach your needs, you can hire a web-development team to build your website from scratch making you a very custom theme.
Easy to manage. Yes, it has a great content editor and management system, ready to meet most people needs. WordPress comes with a built-in updates management system. This allows you to update your plugins and themes from within your WordPress admin dashboard.
 SEO Friendly ( Search engine optimization ). WordPress websites will position higher than others in search engines because it is written using standard compliance high-quality code and produces semantic markup. This means search engines like Google love WordPress.
It is protected and secure. While WordPress core software is very secure, and it's examined consistently by many engineers, there is a lot that can be done to keep your site secure and this is another thing a web-development team can help you with. You know what they say: "better safe than sorry", right?
 Various media types like pictures, audio, and video documents. WordPress comes with built-in media uploader to handle all this type of files. It also supports Embed, meaning you can embed YouTube videos, Instagram photos, Tweets, and Soundcloud audio very easily.
Why do people still use WordPress? Well, the answer is very simple: for SIMPLICITY.
You can begin a blog website writing all your thoughts, maybe travel experiences or gastronomy recipes. Also, you can easily start your very own E-commerce store, use it to grow your business or writing news. Likewise you can use it to share your photography, music and even if you want to build a membership website having private courses online.
You can have all of that and even more with WordPress.